Invoices for transactions are available once the order is marked as Delivered or 25 days after the order was shipped. There are two places where invoices can be viewed and downloaded in your Printful Dashboard.
1. Under Billing > Payments:

Here you can see an overview of all your transactions. You can filter them by date range, store, billing method, and transaction status.
2. Under Orders > Delivered: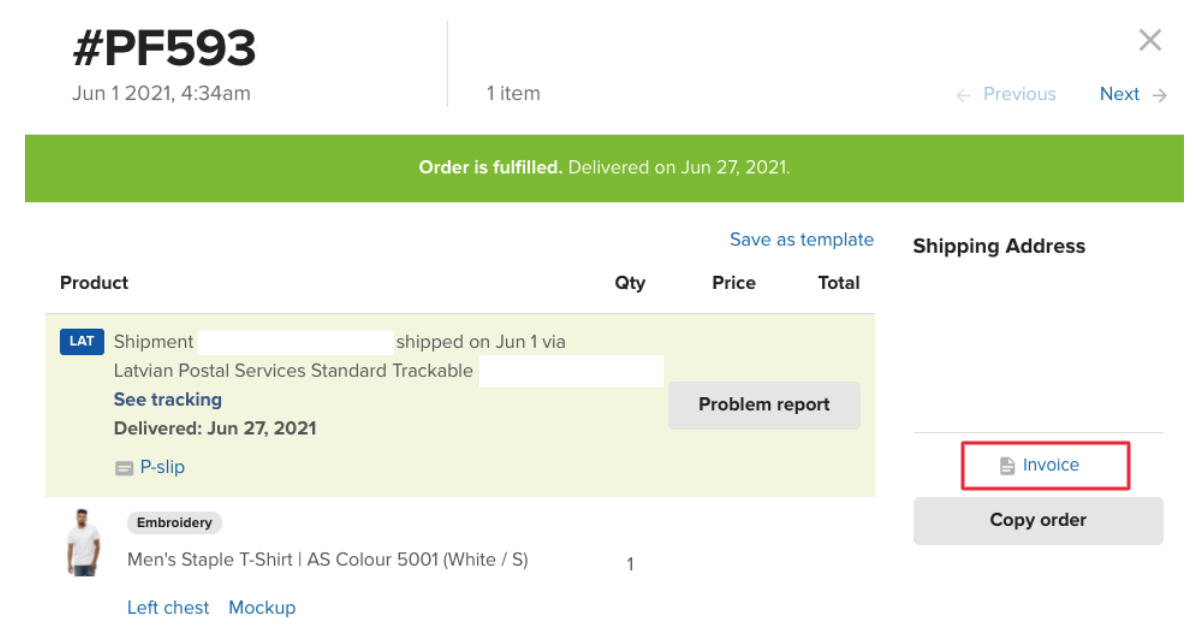 Open the Order View window by clicking on the order, then click Invoice.