Yes! If you sell to a specific region you can choose a default selling region, which will display products that are fulfilled and delivered there the fastest.
To select your default selling region, go to Printful's right header menu and click on the world icon in the top right corner. Then, choose your selling region from the dropdown. Using the slider below, set your selling preferences.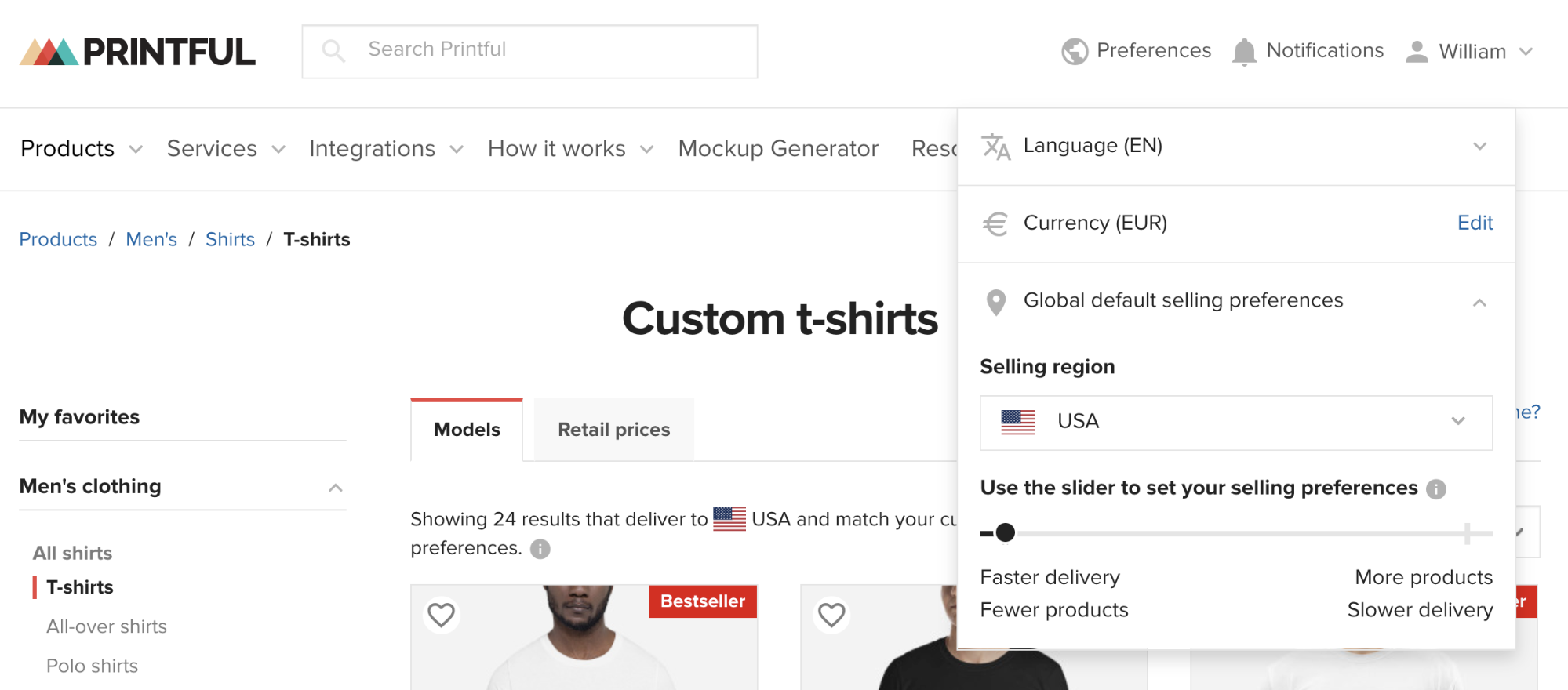 Important:
Choosing your default selling region will allow you to filter products that are available closer to your customers. In some edge cases, we may still fulfill an order outside of it.
For example, your default selling region is the US, and a customer in Latvia buys from you. If that product is available for fulfillment in one of our European facilities, we'll fulfill their order there and send you an email notification.