Some users receive an account suspension after creating a new eBay account and pushing Printful products onto the platform. This is a common situation due to eBay being unable to verify the new account's business or registration information.
Before getting in touch with eBay's Customer Support Team, please check the email eBay sent you about why they suspended your account. If you can't find this email in your inbox, check your spam folder or your eBay account inbox.
Some suspension messages don't explain the issue in detail, so review them carefully and take notes of any actions they request of you. Make sure it's not a fake suspension by learning how to recognize fake phishing phone calls and emails on eBay.
Get in touch with eBay:
By phone: Call +1 866-540-3229
If you received information regarding your account's suspension through email, then don't forget to mention it during the call.
Via contact form: Click on this link to go to eBay's Customer Support Team's contact page.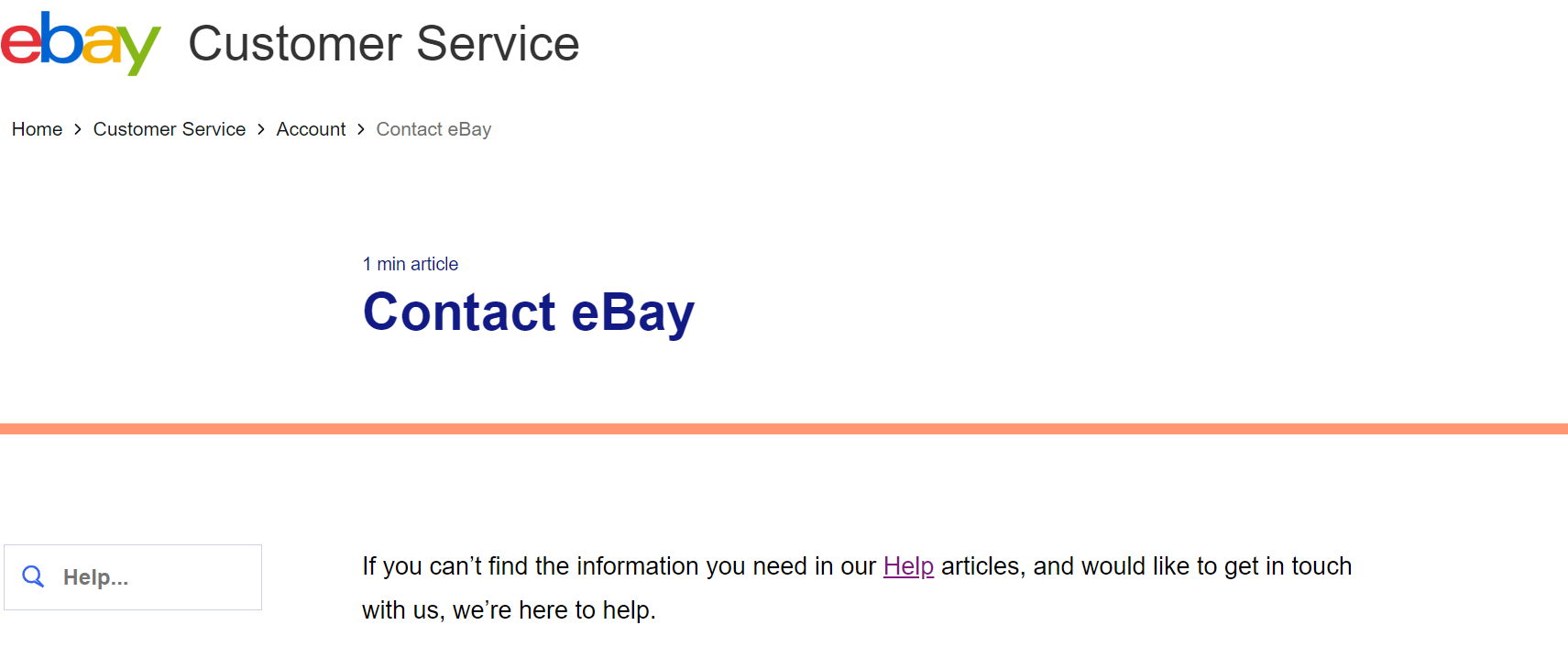 Scroll down to the bottom of the page and click on Contact us.
Click on Account.
Click on Account holds, restrictions, and suspensions.
On the left-hand navigation under Contact us, click on Email us.
Once the email page opens, type out your message and press Send.
Read more about the reasons why eBay suspends accounts here.