To indicate that your products are coming from Printful, our address needs to be added under your Seller profile. Here's how you can do it:
1. On the left-hand side of your TikTok Shop dashboard, go to My account > Seller profile > Warehouse/Pickup address.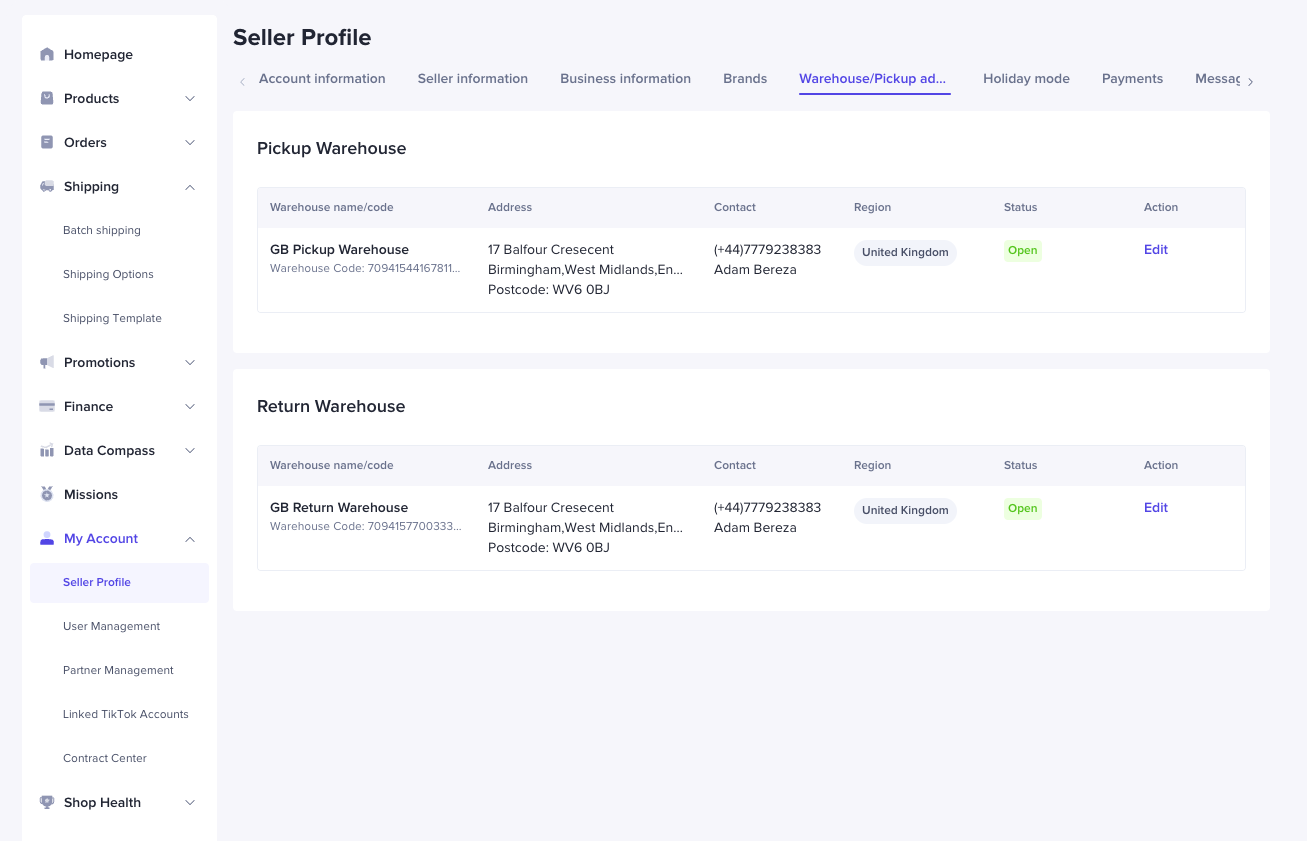 2. Add a pickup and return address. We suggest using Printful's UK facility address for both—Antar 2, 1 Headway Road, Wolverhampton, WV10 6PZ.