To set up auto-recharge for Printful Wallet you need:
Then, head to Dashboard > Billing > Printful Wallet and select a Wallet for which you want to set up the auto-recharge. In the Wallet box under Wallet's total balance, you'll see a switch for Auto-recharge, indicating that it's turned off. Click on it and in the drop-down menu either select the amount of money for auto-recharge, or enter it manually.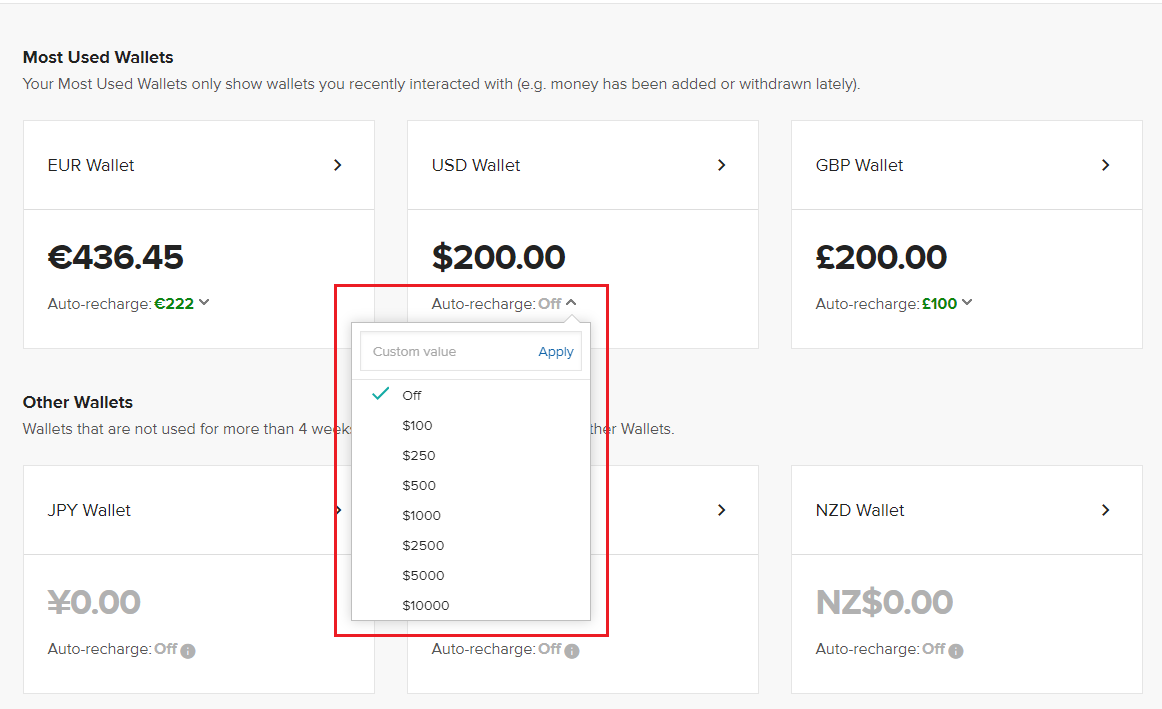 When you turn on auto-recharge, every time when your Wallet is out of funds, we'll automatically recharge it for the amount you selected. The money will be charged from your primary billing method. You can learn how to set up a primary billing method here.