Custom inside and outside shirt labels are one way you can brand your products. They both cost an extra $2.49 per shirt and can be a maximum of 3″ × 3″. Note that inside and outside labels can't both be printed on one shirt - it's one or the other.

Inside labels are printed on the inside of the garment and require the removal of the original manufacturer's tag. They're only available for apparel with tear-away labels. An inside label graphic must include the country of manufacturing origin, original garment size, and material information.
When creating a new product in the push generator, you can choose to add an inside label. You only need to upload your logo, and the rest of the mandatory info will be updated automatically, depending on the shirt specifications.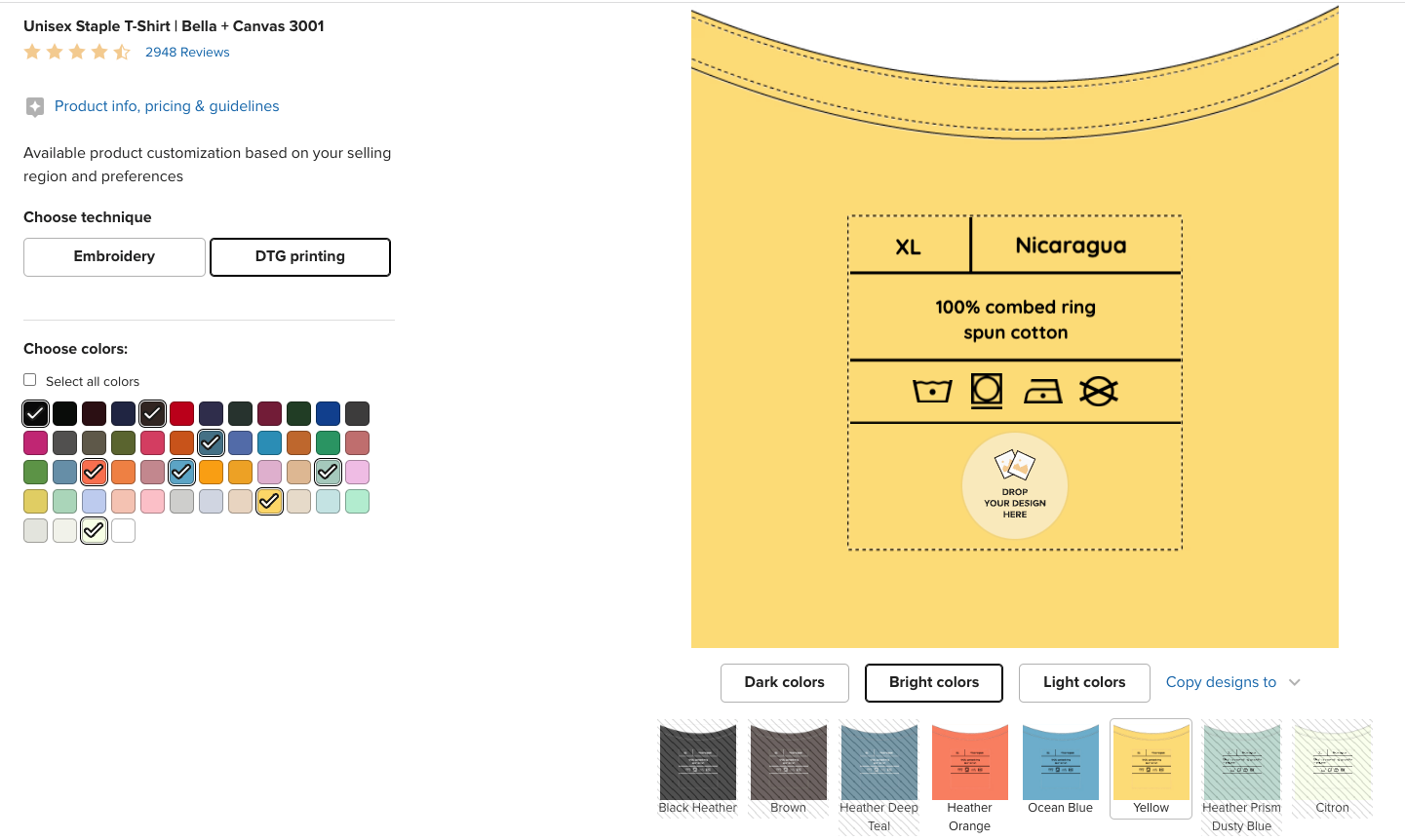 Outside labels are printed on the outside of the garment underneath the collar. They're available for all shirts except racerbacks. They don't have any guidelines.
For other ways to take advantage of custom branding, check out our Branding Services page.