Yes. As of August 19, 2020, we have a new size guide available on WooCommerce (Printful Integration for WooCommerce v2.1.14) for selected products, and we're working to add more.
This new size guide appears in a popup window. It gives more precise measurements of the product and shows customers how to measure themselves so they order the right size.
In the new size guide settings in your WooCommerce control panel you can adjust:
popup title
popup text color
popup background color
size guide button text
choose primary measurement unit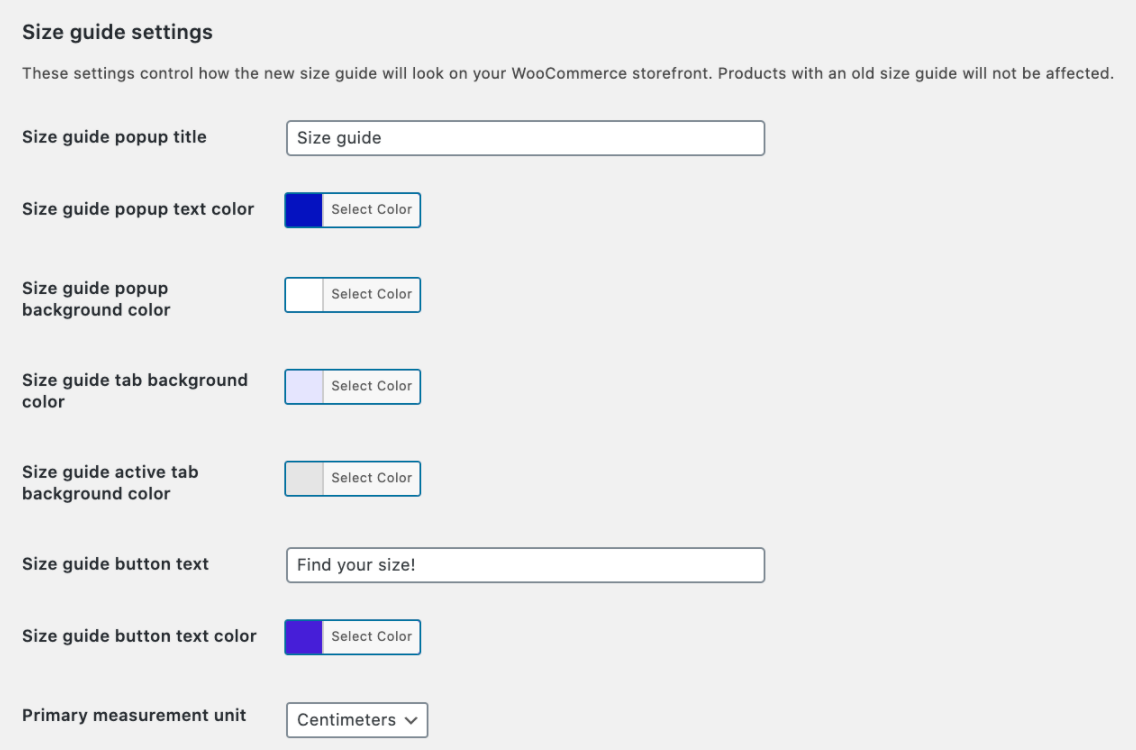 To use the new size guide, head to your WooCommerce Dashboard, Printful plugin and click Settings > size guide settings, and change your settings for all new size guides.