Square automatically marks all new products as Unavailable, which is why you can't see your newly added Printful products on your Square store.
For products already pushed to Square:
To make the products you already pushed to Square visible, go to Square Online > Items > Item Library. Find the products you want to show in your store, and press Edit item. Under Visibility choose Visible and click Save.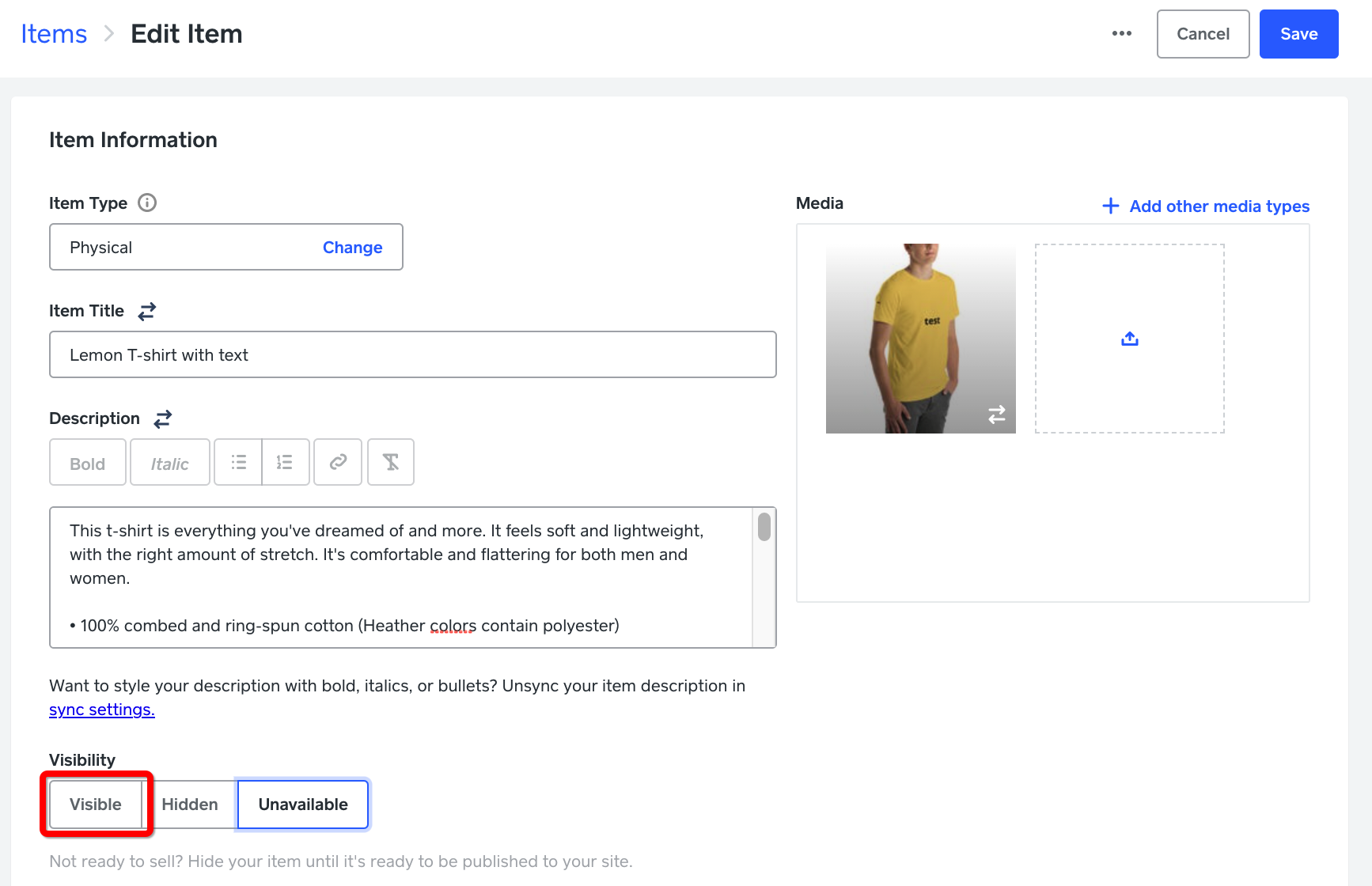 Now your Printful product(s) should be visible on your Square store!
For future products:
To make sure all your future Printful products are visible on Square right after the product push, follow these steps: Under Square Online go to Settings > Square Sync. Under Sync settings toggle off Mark newly imported items as Unavailable online.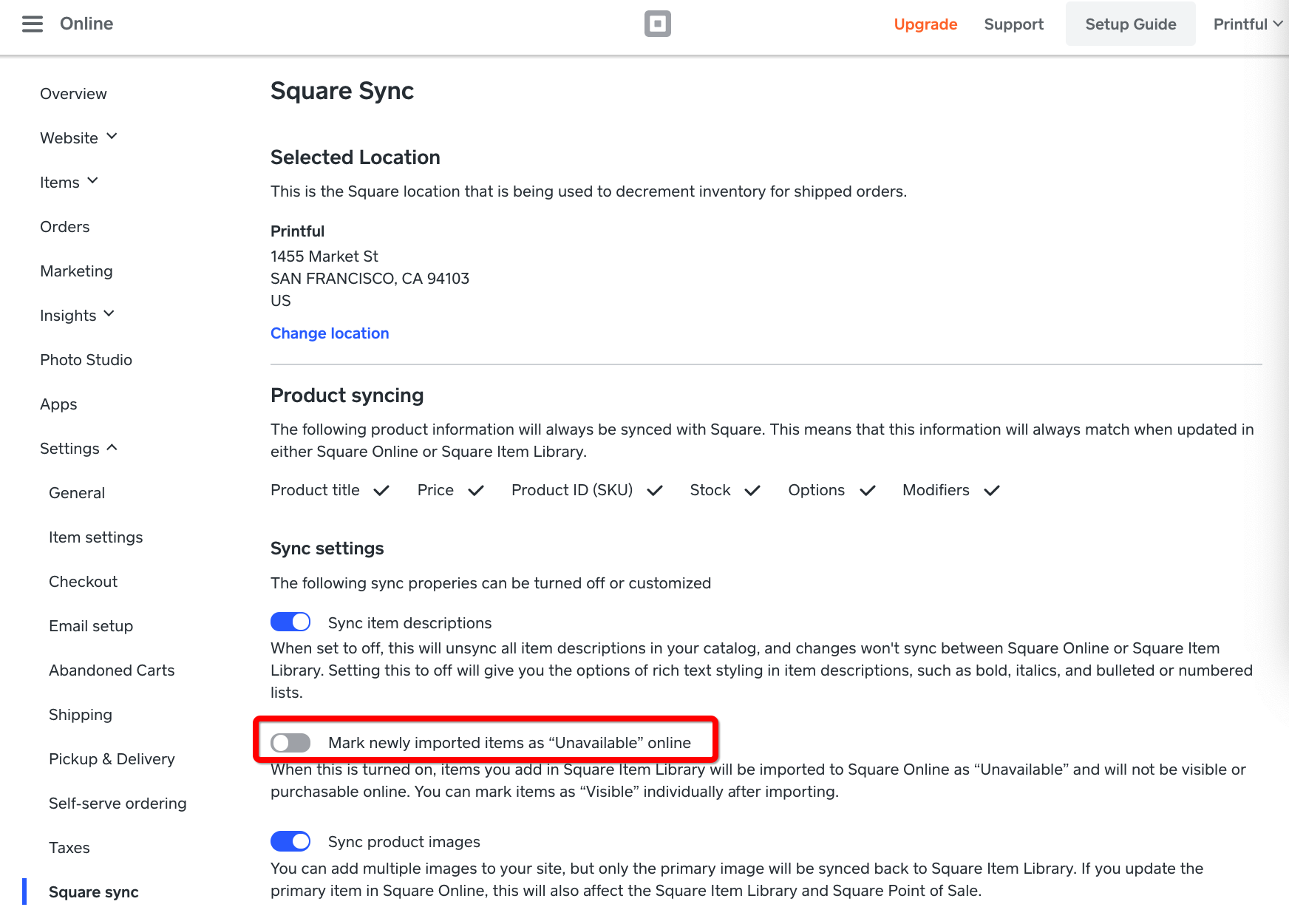 Now, all your future Printful products will be visible on Square store right after the push!