Starting from July 1, 2021, warehoused products require tariff numbers, called Harmonized System (HS) codes. These codes will improve the administrative procedure for cross-border shipment inventory.
If you sell products across borders, this is what you need to do:
Go to

Warehouse > Inventory

in your Printful Dashboard and select your product.

Find your product HS code in the

European Customs Portal

by choosing a section and chapter

that best describes your product. Carefully read the whole chapter to find the right code.

If you add the wrong code your shipment could get stuck at customs.

Add the code to your product and its variants separately within the HS code field.

Click

Save

and continue with the next product.
There are some cases where these codes are not needed:
Pack-ins and custom packaging

Domestic shipments

Shipments between EU member states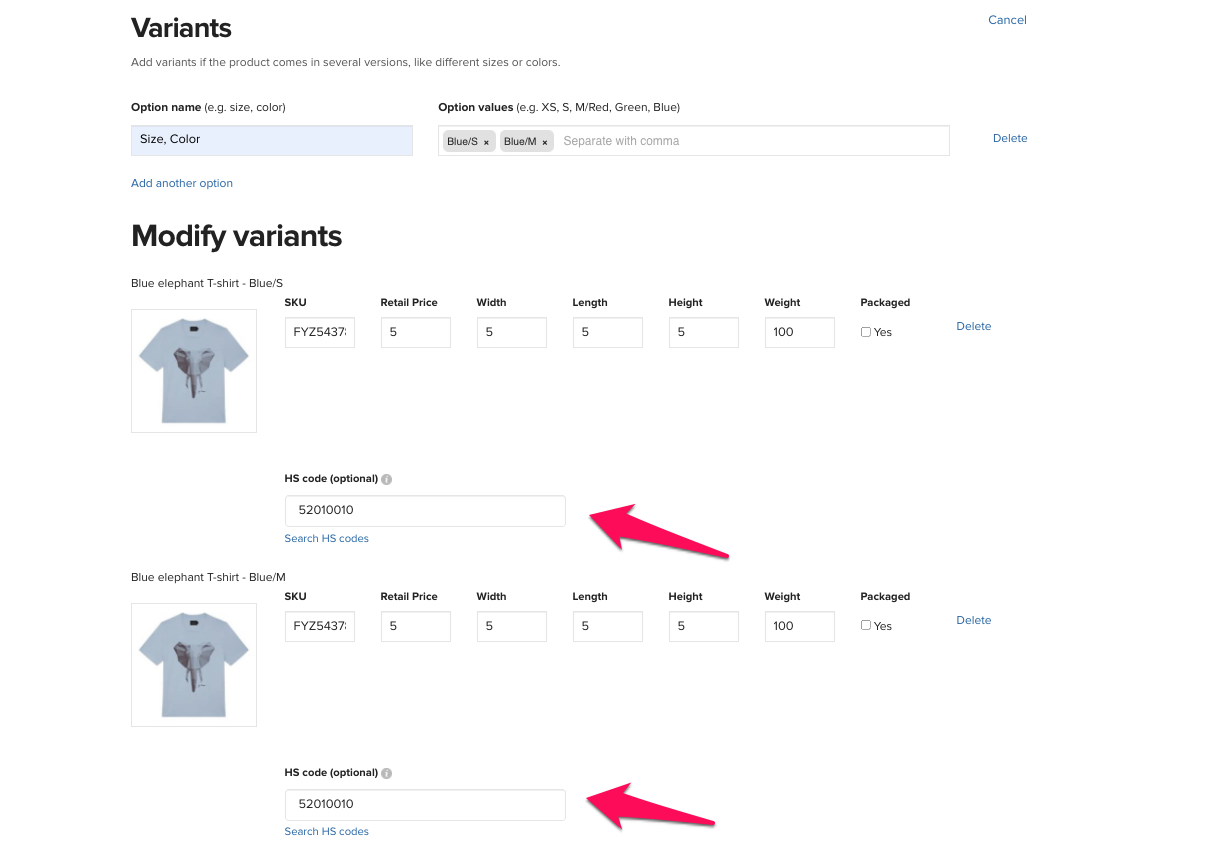 You can add and change HS codes at any moment, even if your product is only waiting for approval.
If you don't add a code and someone orders the product, you'll get an email update that your order went on a temporary hold. In this case, you'll have 30 days to add the code, after which we'll take your order off hold. If you don't add the code within 30 days, your order will be canceled and refunded.