Unlimited color embroidery is a new feature that allows you to embroider multi-color, gradient, or simple designs with no color limitations. It uses only white, recycled polyester thread that's colored during the embroidery process, reducing thread waste and eliminating wastewater.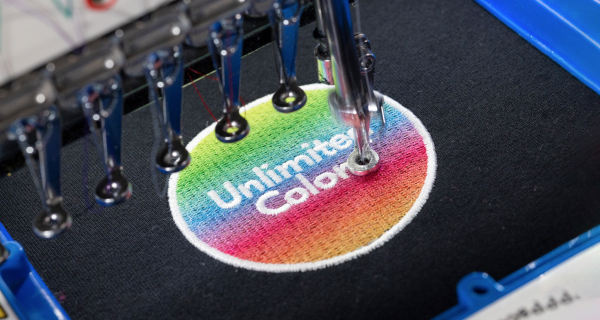 What are the costs of unlimited color embroidery designs?
All unlimited color embroidery designs cost an additional $3.50 (€3.25) per product, as the process is more exclusive and complex than standard embroidery.

The

digitization and adjustment fees

remain the same as for standard embroidery.
What are the limitations to this feature?
Currently, unlimited color embroidery is only available for these products, but we plan to add more products in the future:

Unlimited color embroidery orders are fulfilled in our Latvian, US, and Mexico fulfillment centers, and worldwide shipping is available.
How can I use this feature?
Open the selected product

Choose the embroidery technique and select the "Unlimited color" option

Select "Add to store" or "Start a new order"

Create new designs or upload your existing ones

Add the new product to your store or order for yourself
Read the design file guidelines for unlimited color embroidery.