There are three availability statuses that you can find for each product on our products and pricing page:
In stock

Stocked on demand

Out of stock
The statuses are here to help you decide which products to add to your store and which colors are currently unavailable (out of stock). It's always safest to choose garments that are in stock. But don't be alarmed by the "stocked on demand" tag. It simply means that these colors get delivered to us when necessary. It usually doesn't affect fulfillment times.
If you have the appropriate default selling preferences set up, all the products you see in the catalog are available in your region. The availability tab can help as an extra tool to see what sizes and colors are available in which regions.
You can find the availability tab on every product's page under the product specs and available mockup styles. Note that it's only available from a registered account to customers who have their own stores.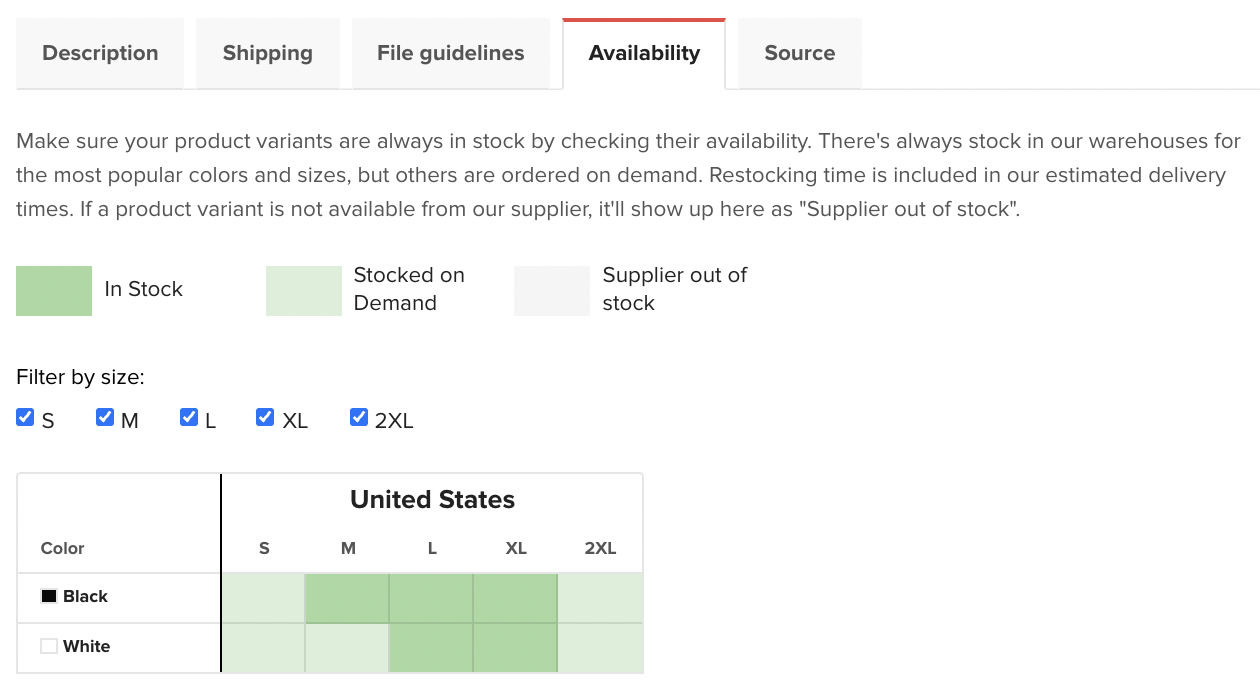 There's always stock for the most popular colors and sizes, but others are ordered on demand. If a product variant is not available from our supplier, it'll show up here as "out of stock".
We update product availability info regularly and it can be used as a point of reference to help you decide which products you should add to your store.