Yes, you can.
From your Printful Dashboard, go to Settings → Stores → Choose your Etsy store. Scroll down to the "Default country of origin" section and choose from the list of all Printful fulfillment locations.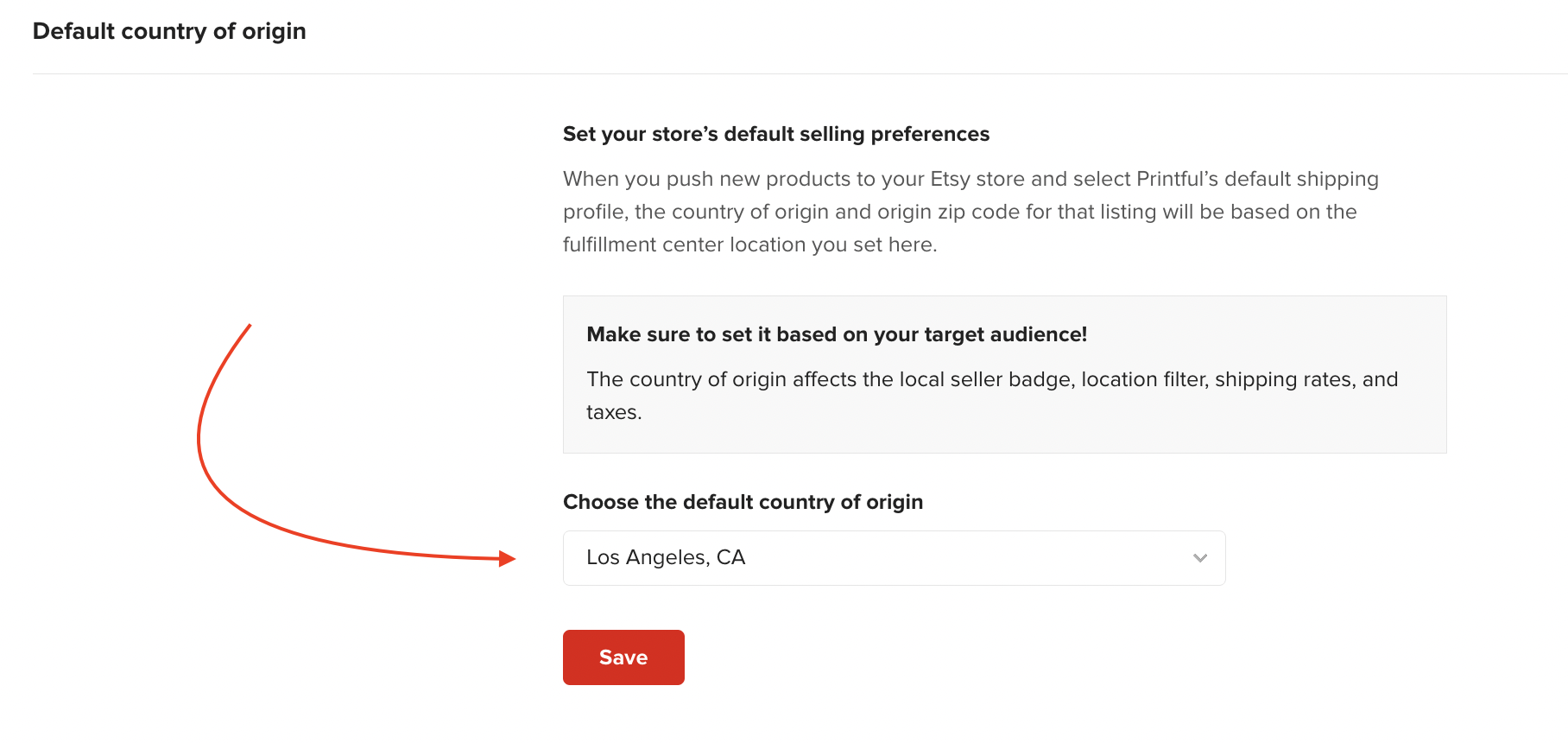 Make sure to set the default country of origin with your target audience in mind as it affects the local seller badge, location filter, shipping rates, and taxes.
This feature only requires a one-time setup.