Before adding products, you need to create and fill out a shipping template in your TikTok Shop account. Please note that you won't be able to add products without a shipping template.
This process is different for US and UK sellers, so follow the instructions below based on your location.
For sellers located in the US:
1. From your TikTok Shop dashboard, go to Shipping > Shipping templates, and click Add New Template.
Note: To be able to create a shipping template, you need to have a warehouse set up.
2. Set up the shipping information on your shipping template.
a. We suggest setting up shipping prices based on product quantity and using flat rates.
b. To ensure your flat rates cover the shipping costs, consider the products you'll sell and Printful's shipping prices. You can find our prices here.
3. Once your shipping profile is created, go to Shipping > Shipping options on your TikTok Dashboard.
a. Select Shipped by seller as your preferred shipping option.
b. Choose a shipping option based on what you entered while setting up the shipping template.
Note: If Shipped by seller isn't selected, Printful won't receive the shipping address details and won't be able to ship the order until you manually update it.


For sellers located in the UK:
You'll need to make sure that your TikTok Shop shipping options are set to Shipped by seller. Here's how:
Head to your TikTok dashboard
Go to the Shipping > Shipping options
Disable the Shipped by platform option
Enable the manually created shipping options
Once you've set the shipping options to Shipped by seller, follow these instructions:
1. On TikTok Shop dashboard, go to the My Account section, and select Shipping > Shipping template.
2. Click Add a new shipping template.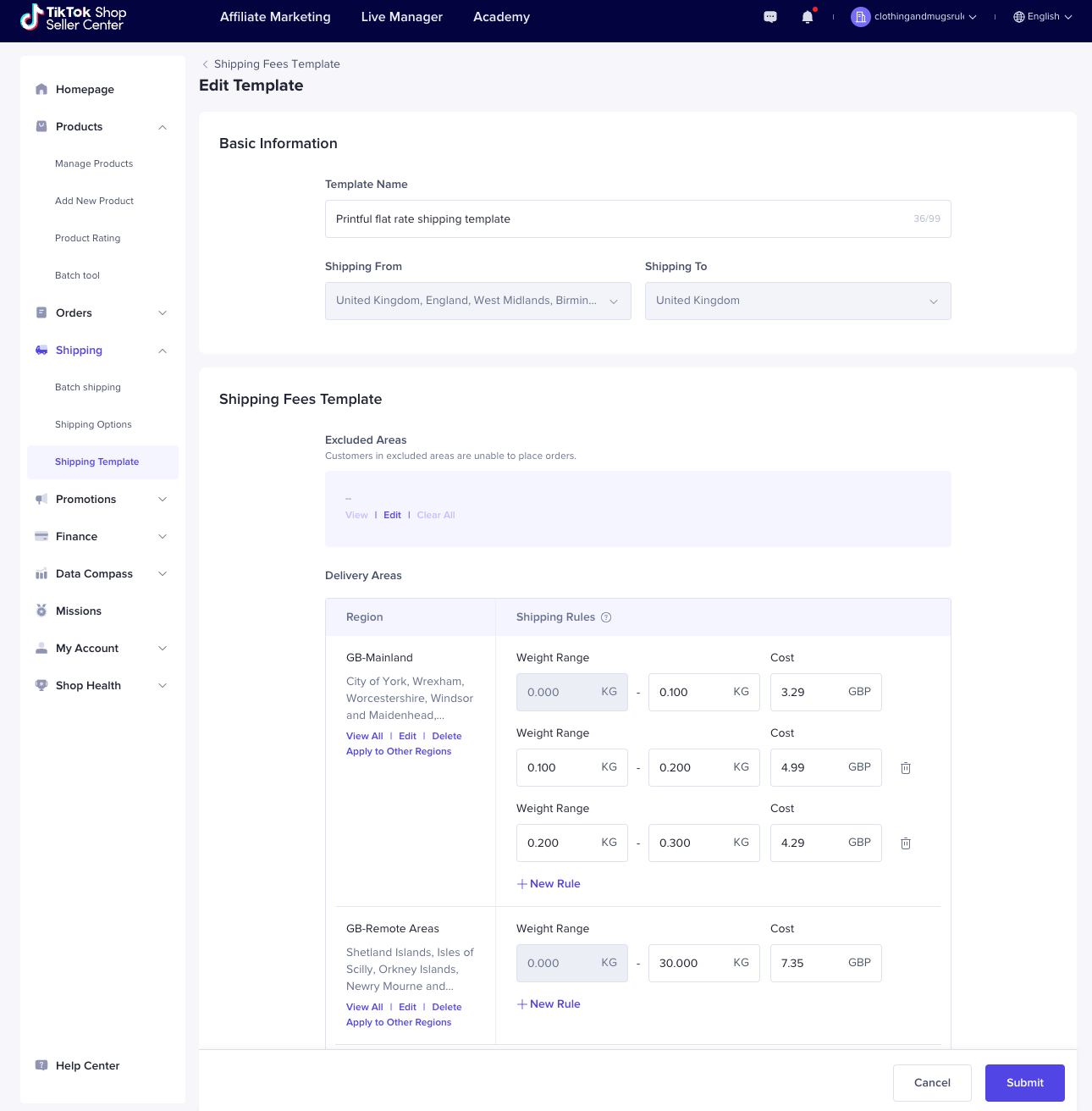 3. TikTok UK uses weight-based shipping templates, so you need to set weight-based prices for each of your default shipping regions.
4. Assign weights to the product types you'll be selling, and then pick a flat shipping fee to charge for each product category. They should match our flat-rate shipping prices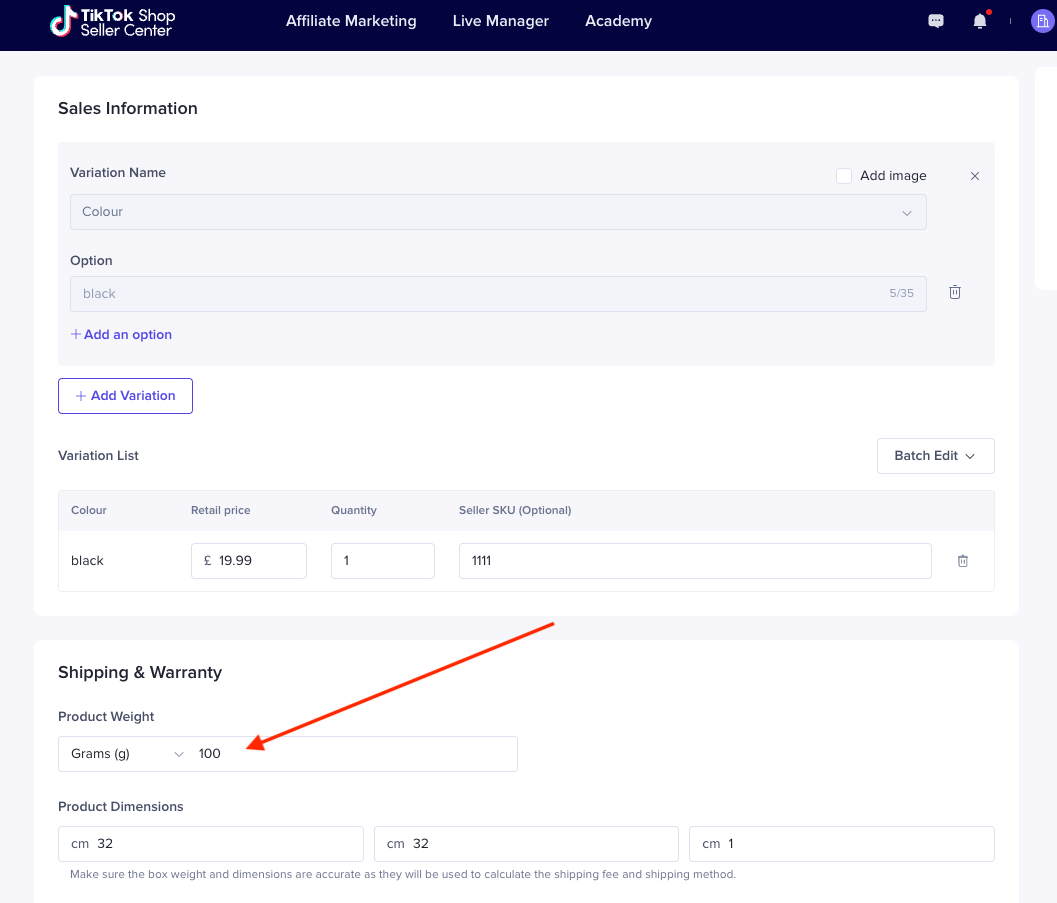 NOTE: Your weight range must be set to up to 30 kg, or you won't be able to save the changes you've made on your shipping profile.